The USA-NPN's National Coordinating Office (NCO) guides the development of the Network, facilitates communication between scientists, land managers, policy-makers, and the public who are interested in assessing the effects of global change on natural ecological systems. Staff members are employees of The University of Arizona.
Image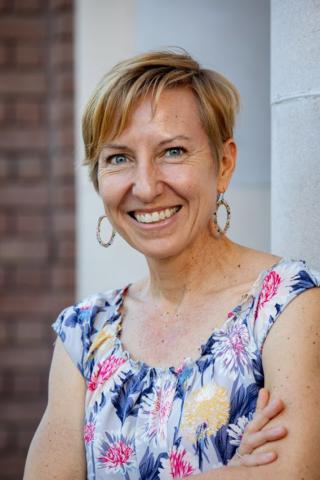 Theresa Crimmins is the Director for the USA National Phenology Network and has been a part of the organization since 2007. Hailing from Ohio and Michigan, she received a B.S. and M.A at Western Michigan University and a Ph.D. from the University of Arizona. In her role with the Network, Theresa supports an amazing team of individuals and works enthusiastically to support the growth and use of phenology data and resources curated by the USA-NPN, involvement in Nature's Notebook, and a broader appreciation of phenology among scientists and non-scientists alike.
Theresa is also a Research Professor in the School of Natural Resources and the Environment at the University of Arizona and has published over 70 peer-reviewed articles and book chapters in journals including Nature, Geophysical Research Letters, Global Change Biology, and Journal of Ecology. Her writing has also appeared in Scientific American, The Hill, and the Arizona Daily Star, and she has appeared in the PBS productions SciGirls and American Spring Live as well as on NPR and The Weather Channel. Theresa is an author on the Ecosystems and Biodiversity chapter of the Fifth National Climate Assessment and is a member of the inaugural cohort of NEON Ambassadors. She also currently serves on the editorial board for Ecosphere. In 2018, Theresa received the Alumni Achievement Award from the Department of Geography as well as the Globally-Engaged Pillar Award from the College of Arts and Sciences at Western Michigan University.
Image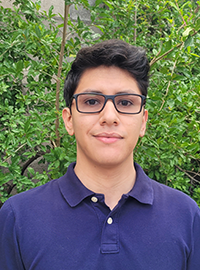 Nathan Acosta works on development, enhancement, and maintenance of the USA-NPN's web platforms. His duties mostly involve working on USA-NPN's websites making sure they function smoothly and are able to meet researcher's and observer's needs. He works closely with the rest of the team to make sure all aspects of the IT infrastructure work as intended and efficiently as possible.
Nathan graduated from The University of Arizona and got a B.S. in Computer Science with an Informatics minor and an Undergraduate Certificate in Cyber Security. He grew up in Arizona's neighboring state of Sonora, Mexico and he is passionate about researching and preserving the immense biodiversity of the Sonoran Desert. When he's away from the keyboard he likes to learn new cooking recipes, play the piano, and spend time with his family and dogs.
Image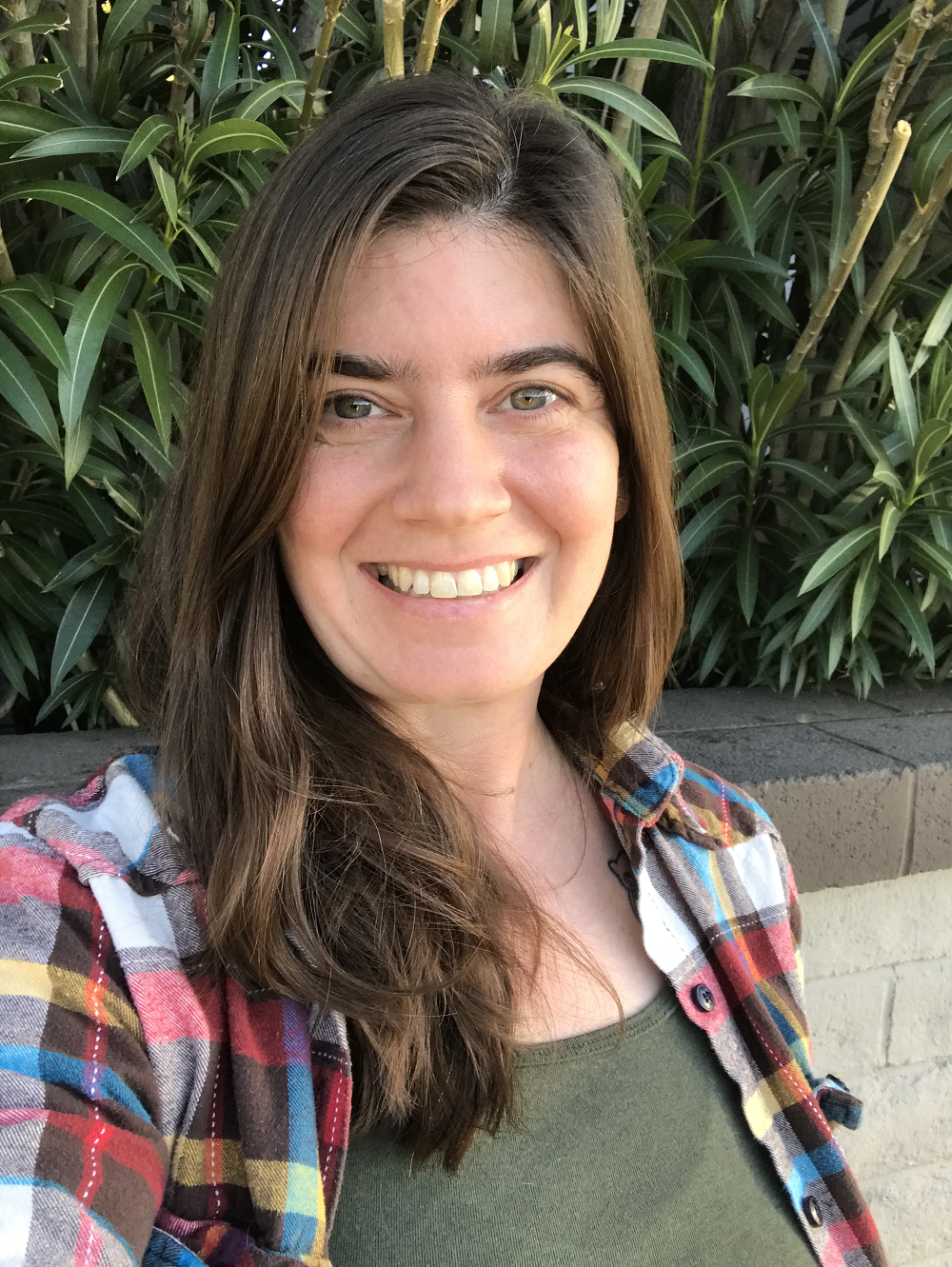 Samantha Brewer communicates with new and existing Nature's Notebook observers and organizations through engaging activities, newsletters, campaigns, and training materials. She coordinates with Local Phenology Leaders to strengthen their programs and assist in volunteer recruitment and retention strategies. She also works to identify communities that are underrepresented in the scientific field and offers guidance for them to develop their own Local Phenology Programs that fit the needs of their organizations and produce quality data. Samantha helps lead the Local Phenology Leader Certification Course, and supports the Local Phenology Leader Community of Practice.
Samantha earned her Bachelor's and Master's degrees in biology at Northern Arizona University. She has worked across the state of Arizona studying avian ecology, with her Master's thesis focusing on Gray Hawk population changes along the San Pedro River. She also has a background in Education - teaching biology and ecology at both the college level and K-12 settings. Prior to working for the USA-NPN, she worked as an Educator and Certified Local Phenology Leader for the Reid Park Zoo in Tucson. In her free time, she loves cross-stitching, gaming, and running along The Loop trail. 
Image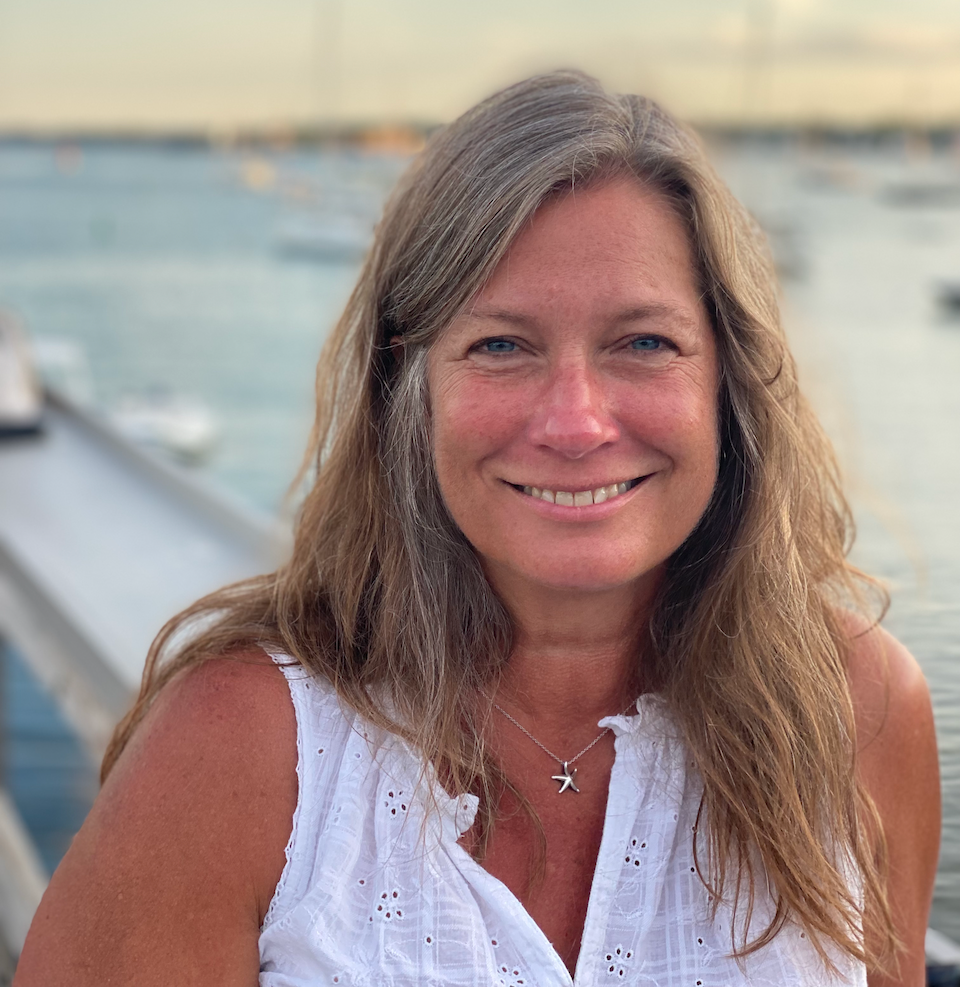 Ellen Denny coordinates the development of the USA-NPN protocols for the collection of standardized ground-based plant and animal phenology observations across the nation.  She also serves as a scientific data manager for the National Phenology Database, and as a global liason, helping to advise developing national phenology networks around the world, and working towards global integration of phenology data.
 
Ellen has a B.S. in Aquatic Biology from Brown University, and an M.F.S. (Forest Science) from the Yale School of the Environment (formerly Yale School of Forestry & Environmental Studies). Her professional interests began in marine invertebrate ecology, shifted to ecological restoration, and eventually landed in terrestrial ecosystem ecology. She spent a decade working as a field ecologist and data manager in the forests of New England before coming to the USA-NPN in 2008. Ellen lives in Kittery, Maine, and participates remotely in the Tucson-based National Coordinating Office.
Image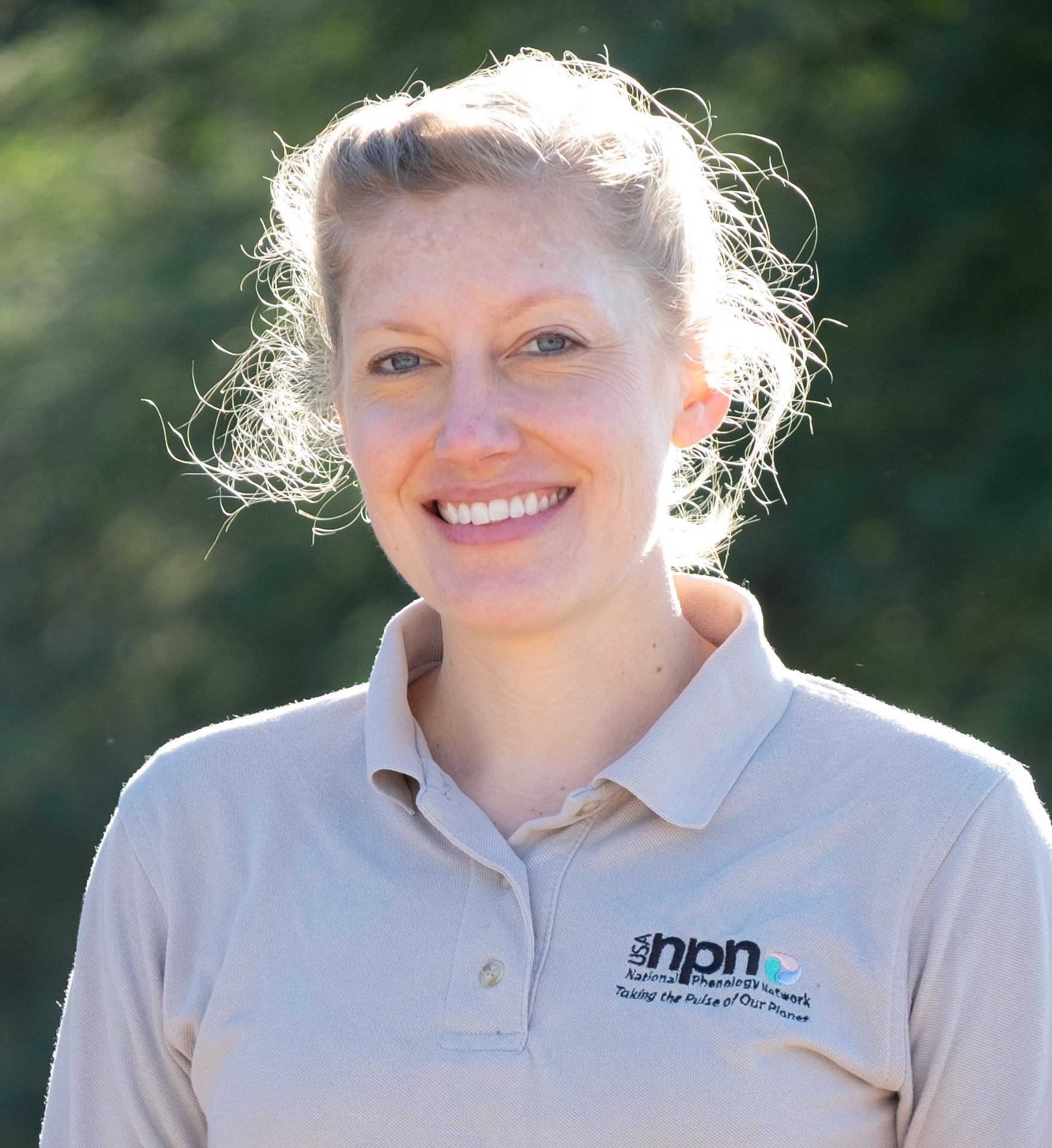 Erin Posthumus coordinates outreach and communication efforts for the USA-NPN and Nature's Notebook. She is also the USA-NPN's liaison to the US Fish & Wildlife Service and is working with National Wildlife Refuges across the country to implement phenology monitoring to meet their resource management goals.
Erin received her B.A. in Environmental Biology from the University of Colorado at Boulder, then worked on a variety of field biology projects around the US and abroad. She first came to the USA-NPN as a Peace Corps Fellow in 2010, during her graduate program at the University of Arizona's School of Natural Resources and the Environment. In 2013 she was awarded a Master of Science for her research on wildlife species diversity at endangered red squirrel middens. 
Image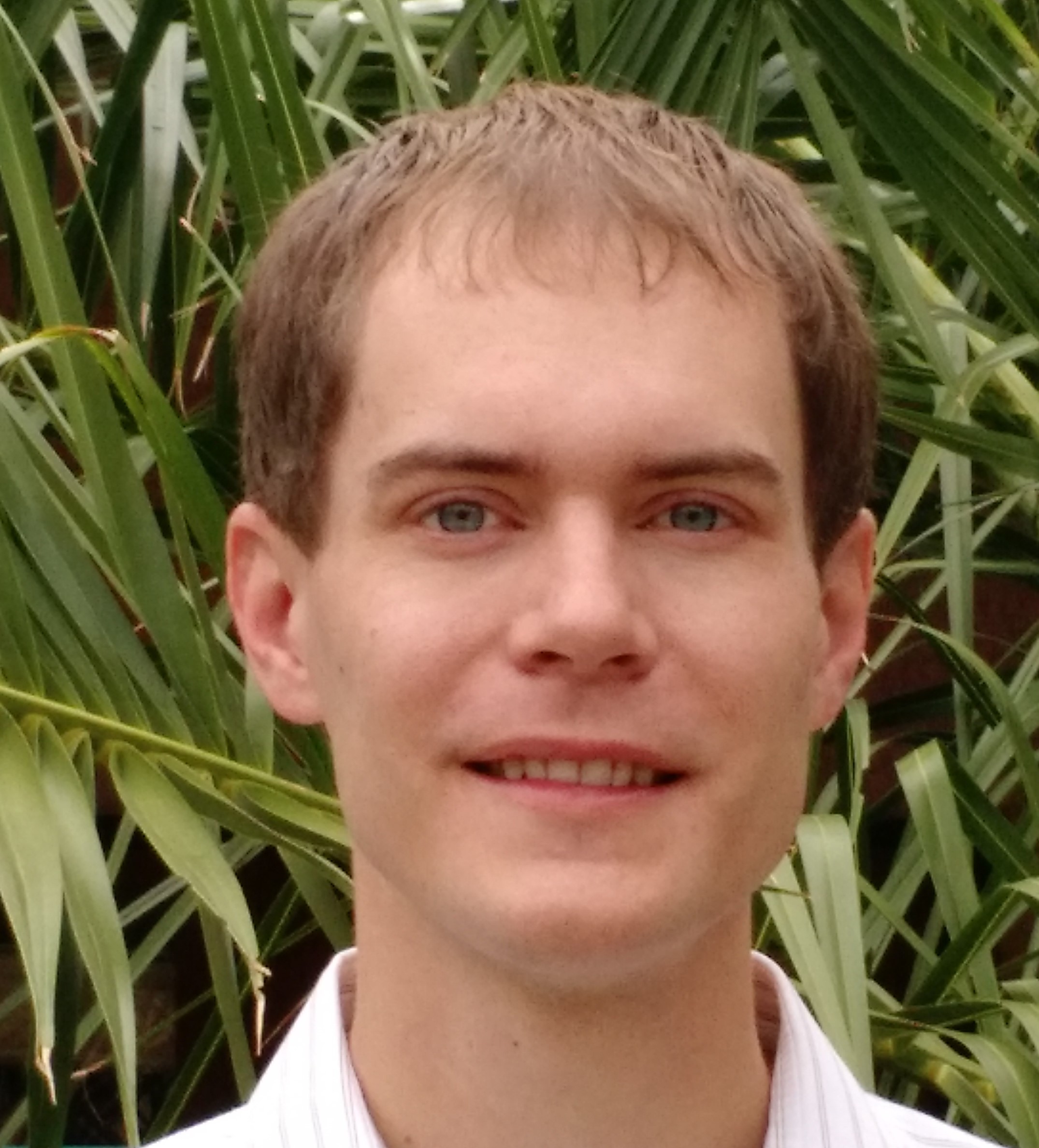 Jeff Switzer will be using his programming skills to enhance and debug all aspects of the USA-NPN's IT infrastructure. His duties range from solving problems with the mobile apps to creating features for the website to optimizing the database. He assists the USA-NPN team in making processes and functionalities more efficient and more adept to handling observer's needs.  
Jeff graduated from the University of Wyoming with B.S. degrees in computer science and mathematics. As a graduate student, he researched resource-bounded dimension and joined a startup where he developed an electronic medical records system. He then spent two years teaching in Africa before joining the NPN team. When he's not coding you can find him camping, mountain biking, making music, and drinking tea.
Image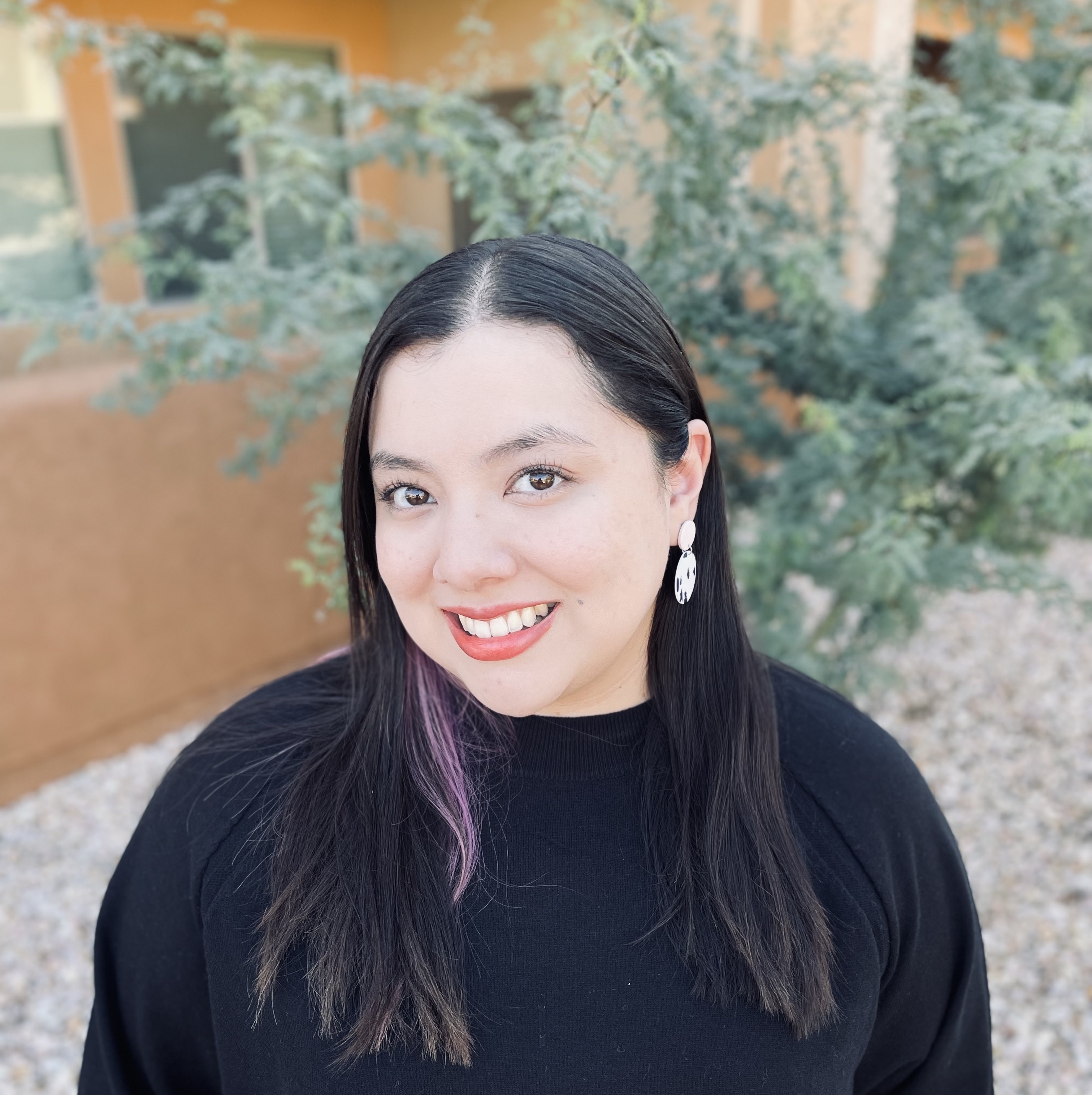 Viviana Beltran
Viviana@usanpn.org
Viviana Beltran, originally from San Luis, AZ, has always had a passion for STEM educational outreach in underrepresented communities such as her hometown. She received her Bachelor's in environmental science in 2021 and is currently a graduate student at the University of Arizona studying educational psychology to bridge the gap between environmental science knowledge and educational community outreach. Viviana's future goals involve improving her public science communication and getting more experience working with underrepresented communities. She is very excited to work with USA-NPN as a student translator and find ways to make Nature's Notebook more accessible to different underrepresented communities!
Image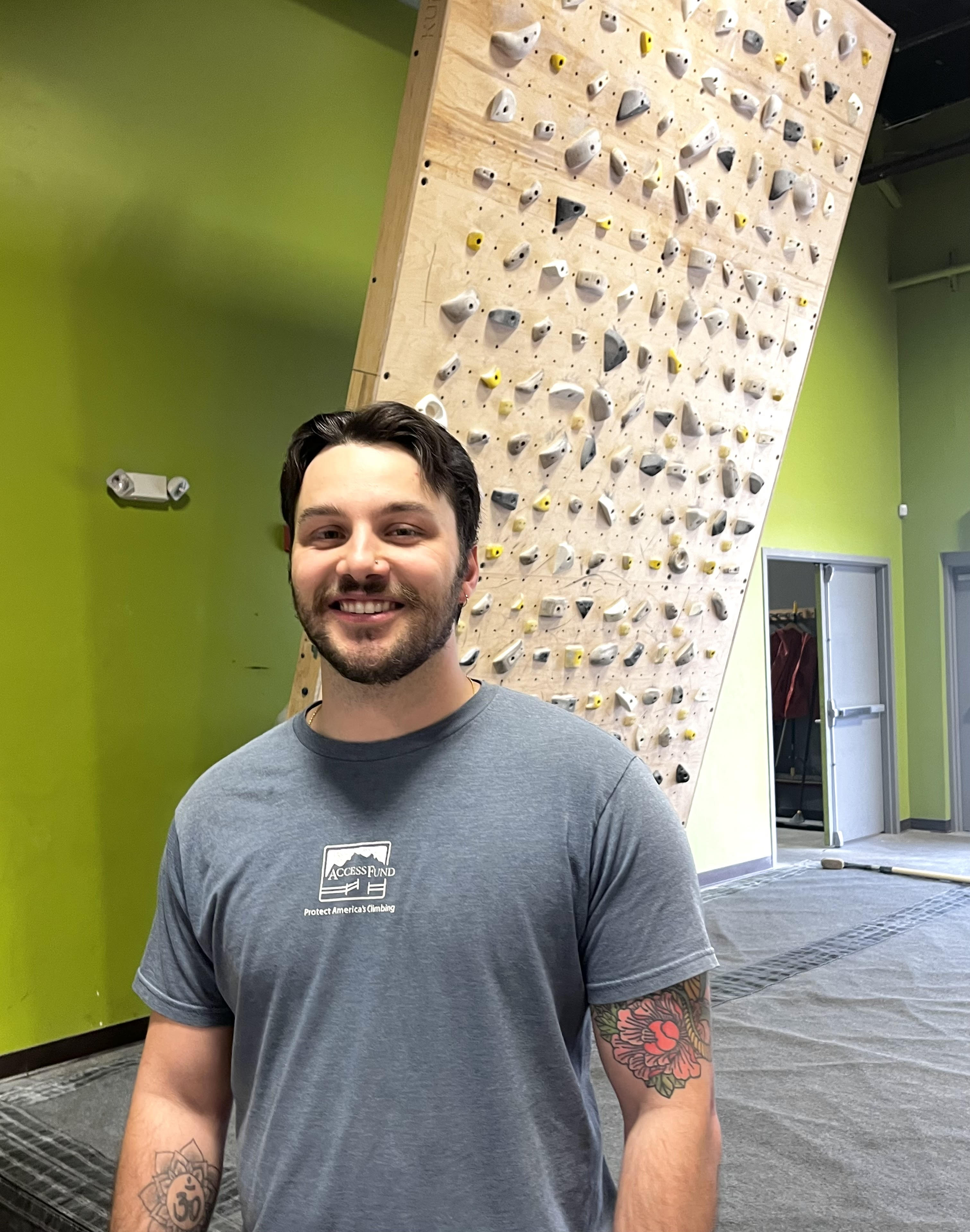 Kai Enright
Student Data & Analysis Assistant
Kai Enright is originally from Shakopee Minnesota, and moved to Tucson in 2018. He is currently a student at the University of Arizona majoring in Biology with an emphasis in organismal biology. Kai is digitizing and analyzing a long-term dataset on saguaro phenology from the Tucson basin. His hobbies include rock climbing and skateboarding. 
Image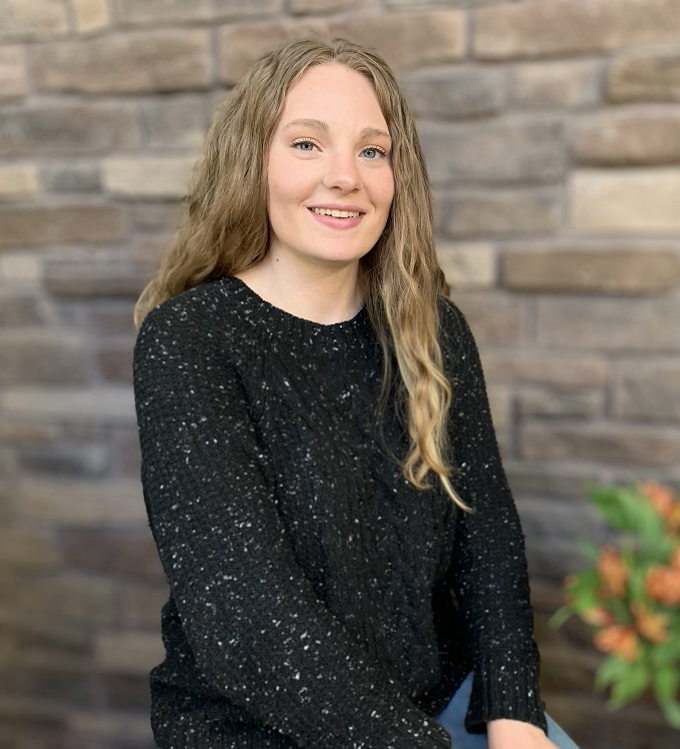 Ava Lasater
ICREWW VIP Intern
Ava Lasater is an undergraduate student at the University of Arizona majoring in Bioinformatics and is in the Honors College. Ava is from Golden, Colorado, and is interested in climate change and how changes in the environment and ecology affect human health.
She is looking forward to getting involved on campus over the course of the year, specifically with volunteering and clubs in addition to research.
Image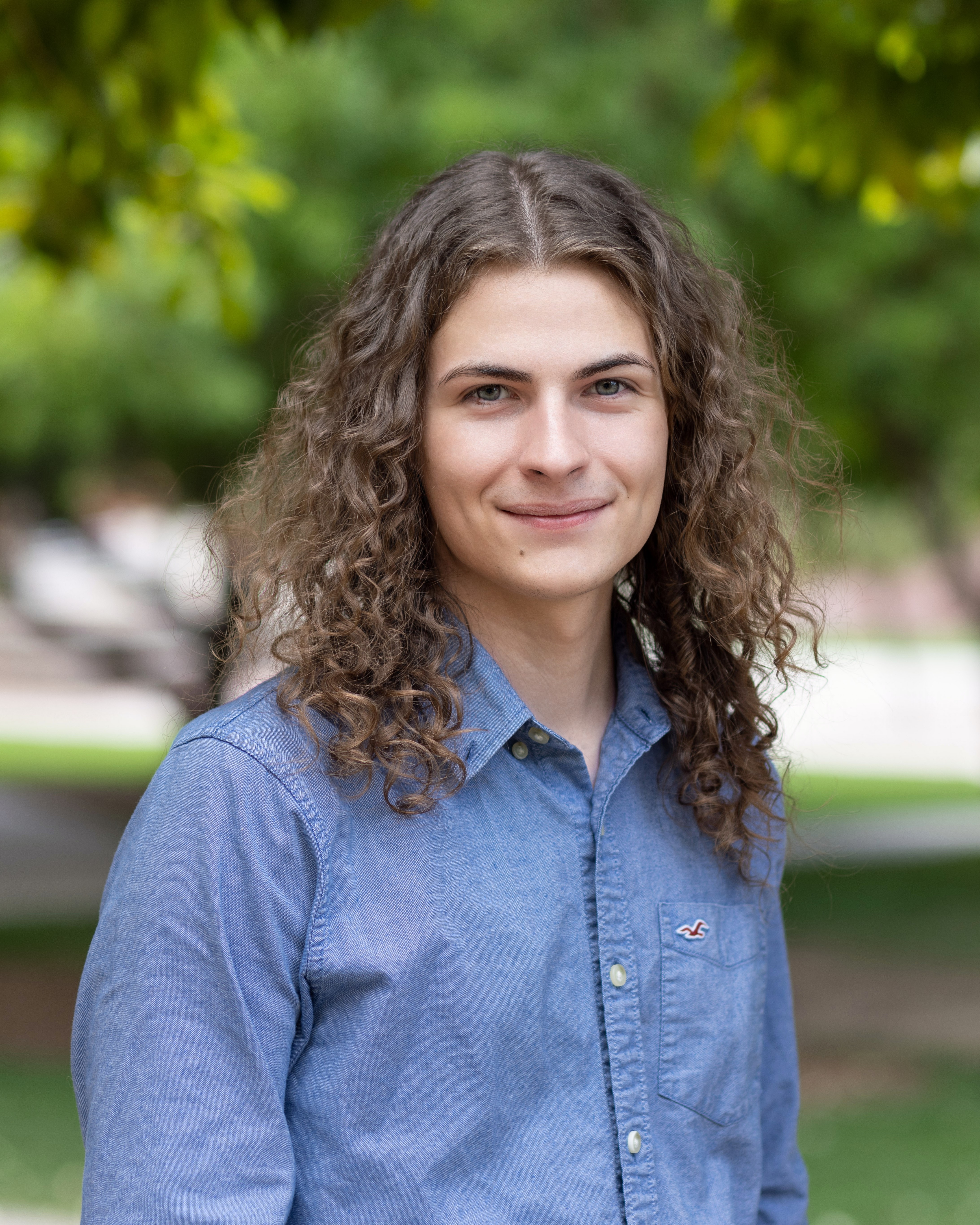 Travis Matlock
Student Software Developer & Tester
Travis Matlock is an undergraduate student at the University of Arizona majoring in astronomy with minors in planetary sciences, physics, and mathematics. Originally from Portland, Oregon, he developed an affinity for the natural world at a young age. Travis first came to the USA- NPN via the TIMESTEP program, and his work now includes data analysis and other programming needs. Outside of USA-NPN, he is proud to work as an expert tutor at the UA SALT Center. His hobbies include hiking, camping, music, and travelling.
Image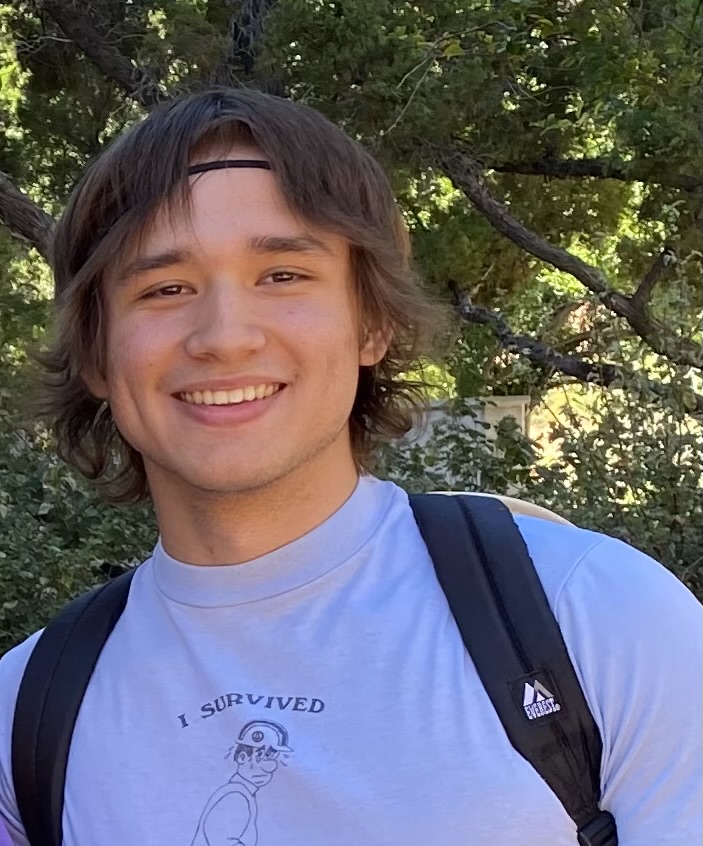 Mano Tainatongo is an undergraduate student at the University of Arizona majoring in Natural Resources. Mano is from Tucson, Arizona and is working as student administrative assistant for the USA-NPN. Outside of school Mano enjoys hiking and camping all across Arizona.
Image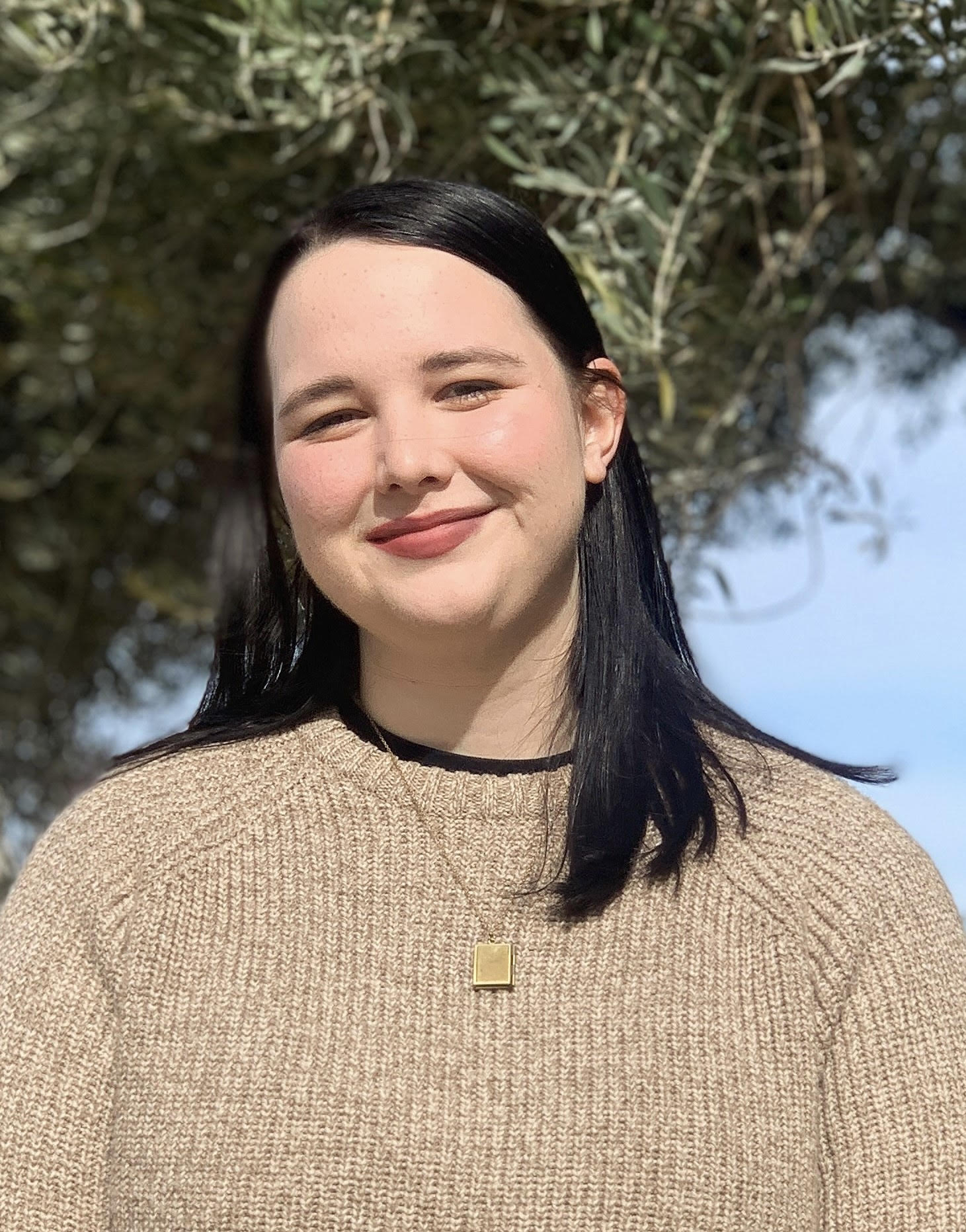 Hello! My name is McKinsey, and I'm a sophomore at the University of Arizona studying Natural Resources with an emphasis in Conservation Biology in hopes of becoming a Wildlife Biologist. I've been using Nature's Notebook for my studies since I began at UofA, and I'm ecstatic to be working with USA-NPN to help share their awesome projects!
Image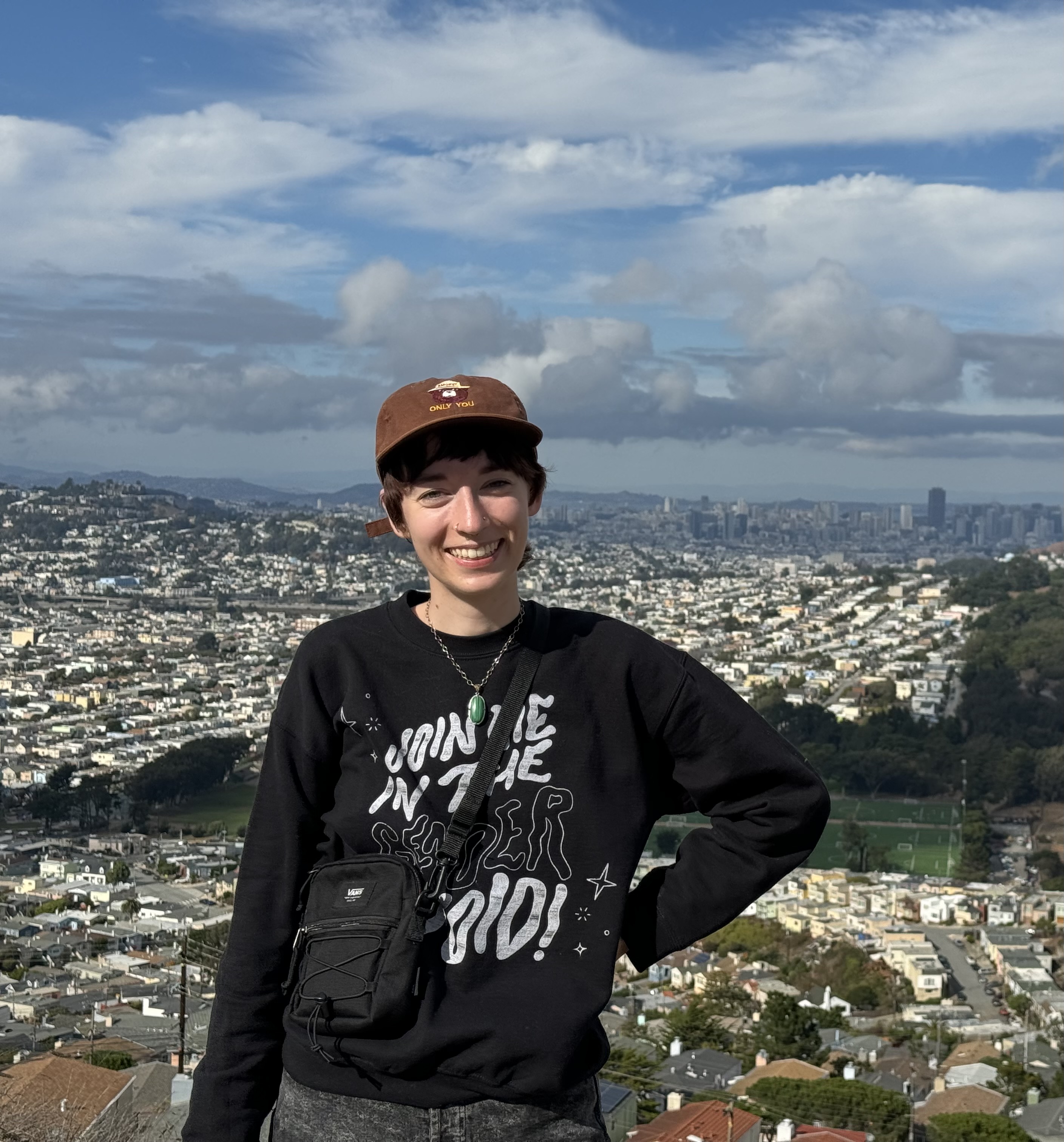 Bailie Wynbelt
Student Database Assistant
Bailie Wynbelt is an undergraduate majoring in Information Science with an emphasis in Data Science and minoring in Natural Resources. Bailie is originally from Grand Rapids, Michigan and moved to Tucson in 2021. They are currently assisting in the modernization of an API responsible for extracting data from the National Ecological Observatory Network (NEON) and converting it into a format that integrates with the National Phenology Network (NPN) database. In their free time, they can be found hiking or crocheting. 
---
COLLABORATORS ON "TIME TO RESTORE: CONNECTING PEOPLE, PLANTS, AND POLLINATORS"
Image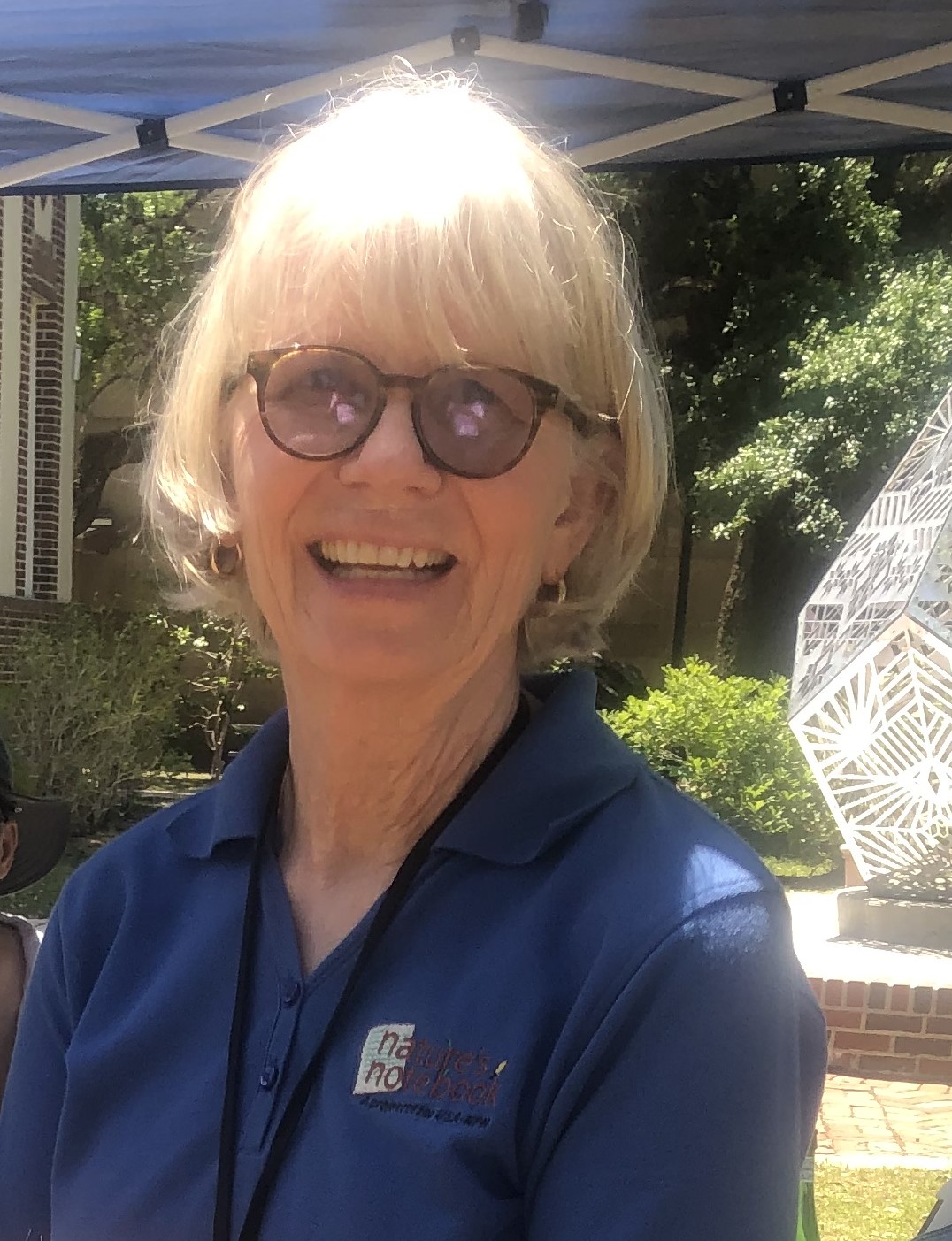 Gail Bishop has called Ocean Springs home since 1986 although she has also lived in Florida, Alabama, and Kentucky. She retired from the National Park Service as a superintendent but spent much of her career in interpretation and education. She has volunteered for Habitat Stewards, Audubon, the NPS, and for the Gulf Coast Phenology Trail. She loves the northern Gulf Coast and appreciates the work that volunteers do to protect the natural resources.
Questions about the Trail, or about how to become a Trail partner? Contact Gail at GulfCoastPhenologyTrail@gmail.com.
Image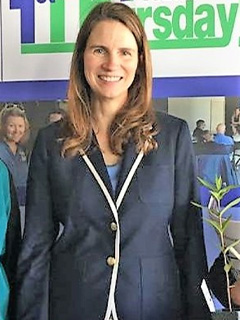 Jane Breckinridge is the director of the Euchee Butterfly Farm located in Leonard, Oklahoma. She is also the co-director of the Tribal Alliance for Pollinators, which unites traditional ecological knowledge with cutting edge technical resources to create an innovative model for conservation and restoration of tribal lands. Jane leads the Oklahoma efforts for Time to Restore. 
Image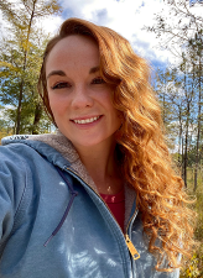 Gina Lloyd has been working with citizen science programs in both a volunteer and professional capacity for over three years. She has trained volunteers for FrogWatch USA data collection walks since 2019 and regularly leads these walks with a large local network of citizen science volunteers and academics. Since beginning work at the Jean Lafitte Barataria Preserve, she has also helped develop volunteer training workshops and led data collection hikes for the Nature's Notebook program. As the Louisiana State Coordinator for Time to Restore, Gina is working to establish several new Nature's Notebook monitoring sites across the state in partnership with communities interested in tracking phenological changes.
---
COLLABORATORS ON "SHIFTING SEASONS ON NATIONAL FOREST LANDS"
Image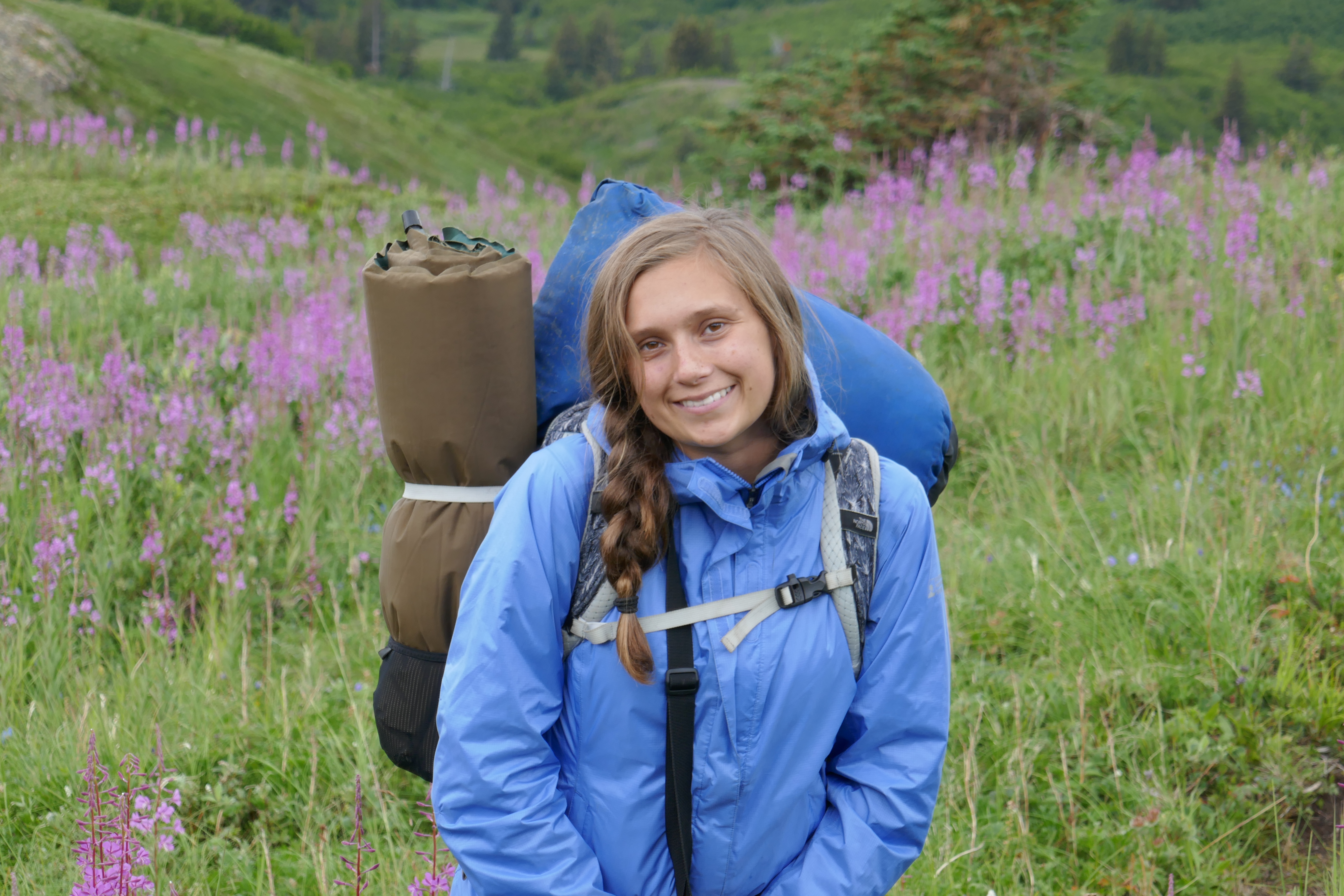 Hailee Gibadlo works as a Community Science Researcher with the Appalachian Mountain Club in New Hampshire. She works on the USA-NPN and US Forest Service collaboration to better understand how phenological information can support forest planning and monitoring in the northeastern US. Hailee graduated from Yale University in 2021 with a B.S. in Ecology and Evolutionary Biology. At Yale, she completed her senior thesis with the Yale Herbarium looking at the flowering phenology of nine New England plants using herbarium records and iNaturalist data. She is also passionate about science education and outdoor exploration and has worked in environmental education roles for Mammoth Cave National Park, Mass Audubon, and the Trustees of Reservations.
Image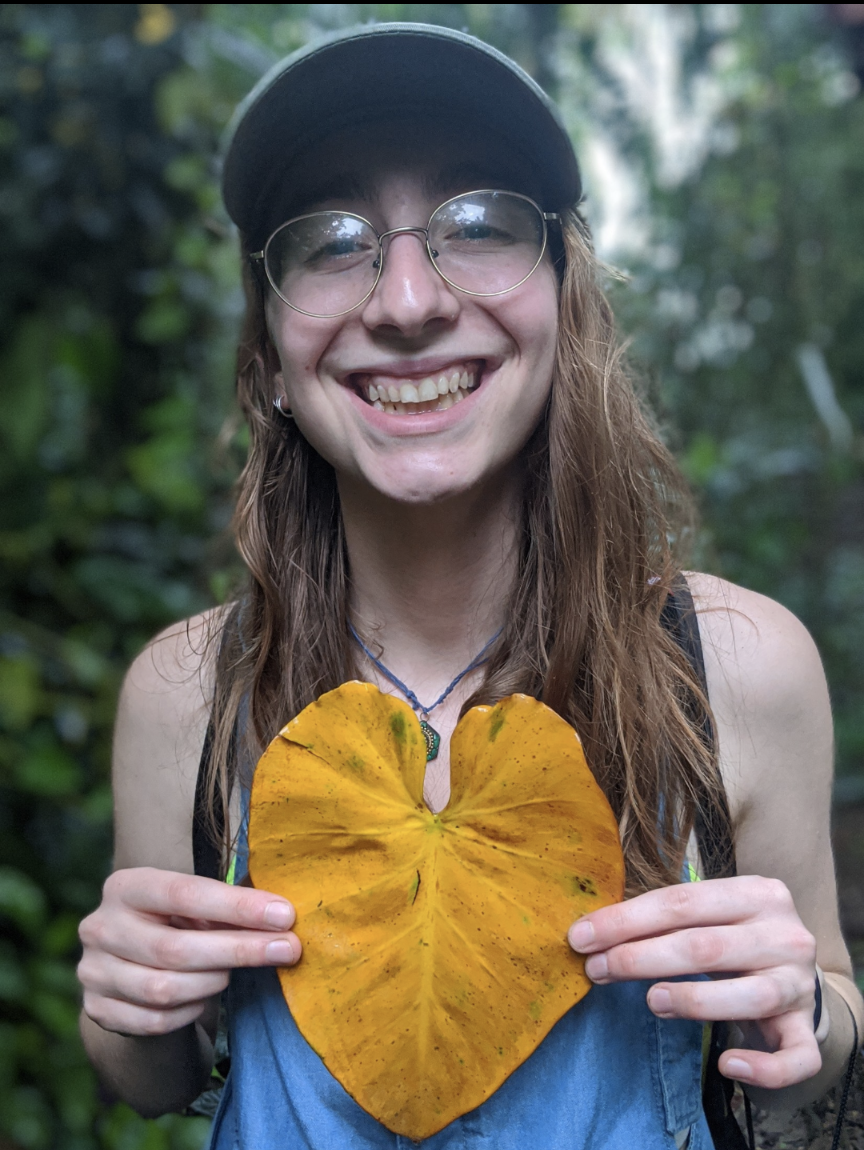 Rachel Goland is excited to collaborate with USA-NPN and the US Forest Service on the Shifting Seasons project to better understand and support Forest Service needs for phenological information. Rachel received her B.S. in Environmental Science from Cornell University in 2020. She now lives in New York's Adirondack Park where she works as a land manager for New York State. Outside of work, she enjoys exploring the wilderness on foot or by boat, foraging for fungi, and reading books of all genres. 
Image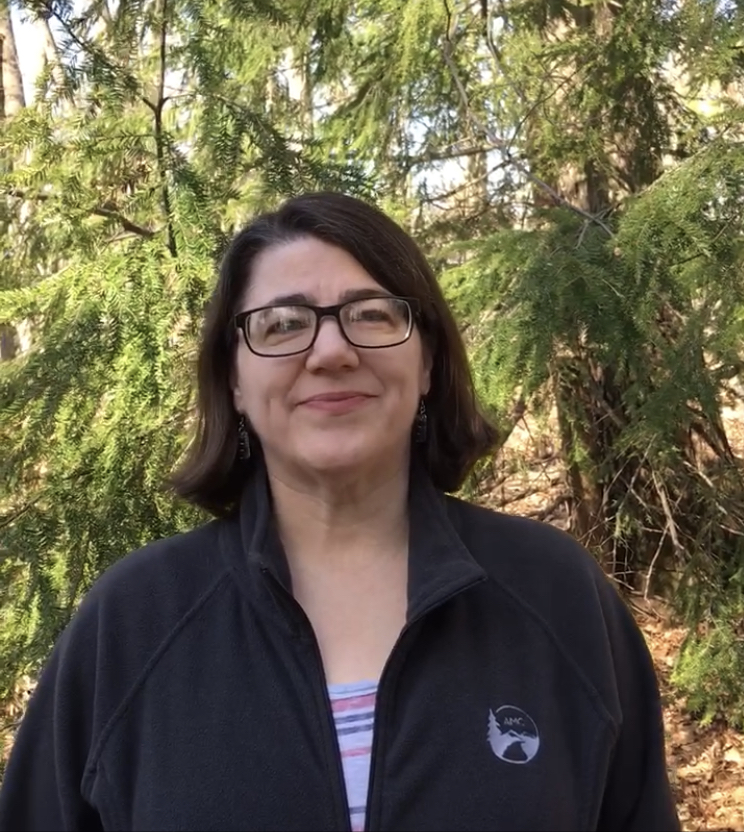 Georgia Murray is a Staff Scientist with the Appalachian Mountain Club. Previously she has conducted biogeochemical research for the Marine Biological Laboratory's Ecosystem Center at Toolik, Alaska a Long-term Ecological Research site and worked at the University of Washington maintaining a long-term small watershed monitoring site within Olympic National Park. Georgia currently oversees Appalachian Mountain Club's ambient air pollution program in cooperation with the U.S. Forest Service including mountain-based monitoring of cloud, rain, and stream water chemistry in Wilderness areas in the White Mountain National Forest. She also leads AMC's plant phenology monitoring work using Nature's Notebook, which incorporates community science, and conducts mountain climate research. Back in 2010, Georgia suggested "Nature's Notebook" as the name for the USA-NPN's data collection program - thank you, Georgia!