Credits: Mac Post, cropped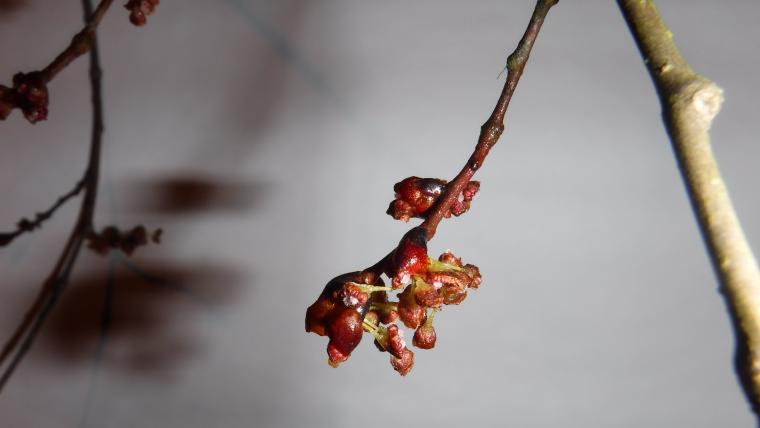 Fri, Jul 22, 2022
In a nutshell
Long-term phenology records offer a powerful tool to understand the direction and magnitude of change in phenology. The authors compared a historical dataset of plant phenology recorded in New York state from 1826-1872 to contemporary observations collected through Nature's Notebook from 2009-2017. On average, plants flowered 10.5 days earlier and leafed out 19 days earlier in the contemporary period than the historical period. The authors found impacts of urbanization, greater advancement of flowering timing in earlier season species, greater advancement in trees and shrubs than forbs, and greater advancement in insect-pollinated species.
What is special about this study?
Detecting changes in phenology requires many years of data. Some researchers use herbarium datasets to achieve this, but this approach can have biases, such as favoring specimens that have flowers. The authors believe this is the only multi-decade, multi-site, standardized dataset from the early industrial period. This rare historical dataset allowed the authors to look compare the phenology of species today to the timing of their activity nearly two hundred years ago.
The breadth of species in the dataset also allowed the authors to investigate the difference in advancement for different pollination syndromes – flower traits evolved for different types of polliantion. They found that insect-pollinated plants showed a greater advancement than wind-pollinated plants.
What does this mean for YOU?
The observations you record in Nature's Notebook are invaluable because they are collected using standardized protocols and include a breadth of species and geographic locations. These data provide a powerful tool for understanding the direction and magnitude of changes in the timing of life cycle events of plants and animals.
Citation:  Fuccillo Battle, K., A. Duhon, C.R. Vispo, T.M. Crimmins, T.N. Rosenstiel, L.L. Armstrong-Davies, and C.E. de Rivera. 2022. Citizen science across two centuries reveals phenological change among plant species and functional groups in the Northeastern US. Journal of Ecology. https://doi.org/10.1111/1365-2745.13926